Why Joe Metzler, MMS, UMB
With over 10 years experience, thousands of closed loans, billions of dollars funded, and a 98% post closing satisfaction rating. This is what you are looking for, this is what you deserve!
Our company, Mortgages Unlimited, through our affiliations, is rated the
9th largest loan originators in the nation
, and we are constantly rated one of the top lenders in Minnesota.
Joe is an Certified MMS (Minnesota Mortgage Specialist)
and
upFront Mortgage Broker
What is the Minnesota Mortgage Specialist (MMS) designation?

Currently less than 75 people in Minnesota have completed the requirements to earn their MMS designation! The Minnesota Mortgage Specialist designation is the title given by the Minnesota Mortgage Association. (MMA) to Minnesota mortgage professionals who choose to distinguish themselves as experienced, well-educated, ethical operators by successfully completing educational and professional requirements set forth by the MMA. As well as annually participating in continuing education pertaining to industry law and ethics. To achieve this designation, an MMS must have 5-years provable experience in the industry, attend the Minnesota Mortgage Lending School, take Mortgage Law and Ethics classes, and successfully pass the difficult MMS test. To retain their designation, an MMS must maintain at least 6 hours of continuing education per year.
NEW! Click Here to Get the Value of Your Property Instantly
Joe is a lifelong resident of the Minneapolis and St Paul, MN. area, and a 1998 Graduate of the Residential Mortgage Lending School, something very few Minnesota Loan Officers can claim. This is important because prior to 2008, NO individual LICENSE or EDUCATION was required by the State of Minnesota to be a Loan Officer, and what is required now is extremely minimal.
With dozens of competing mortgage lenders in MN, WI, and FL, and a wide range of mortgage programs to choose from in an industry that depends on quality and service, Joe can't afford to make mistakes and still continue to be strong and effective. His single most distinguishing feature is the consistent level of professionalism and thorough service given to his clients, builders, real estate agents, and investors. Once you meet Joe, it's easy to see why he is a successful loan officer. His track record is exceptional by any standard. Personally, Joe is just as impressive: confident, organized, friendly and helpful. He exudes a professional and personal style that is hard to resist.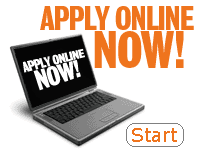 Having helped Realtors and Builders successfully close many transactions, knowledgeable and dedicated, Joe believes in doing the job right the first time. He has an answer for even the most complicated situation. He firmly believes in people, community, and home ownership. Joe and his team are committed to providing outstanding service... Service you can depend on!  
Whether you are buying your first home or your dream home, refinancing, or a debt consolidations loan, Joe has seen your situation before, and
HE CAN HELP!
If you need a mortgage lender in Minneapolis, St Paul, or all of Minnesota, Wisconsin, or Florida, Joe should be your first choice, as he looks forward to adding YOU to his long list of satisfied customers.